For the Passion Quilt meme by Scott McLeod. Here is my entry…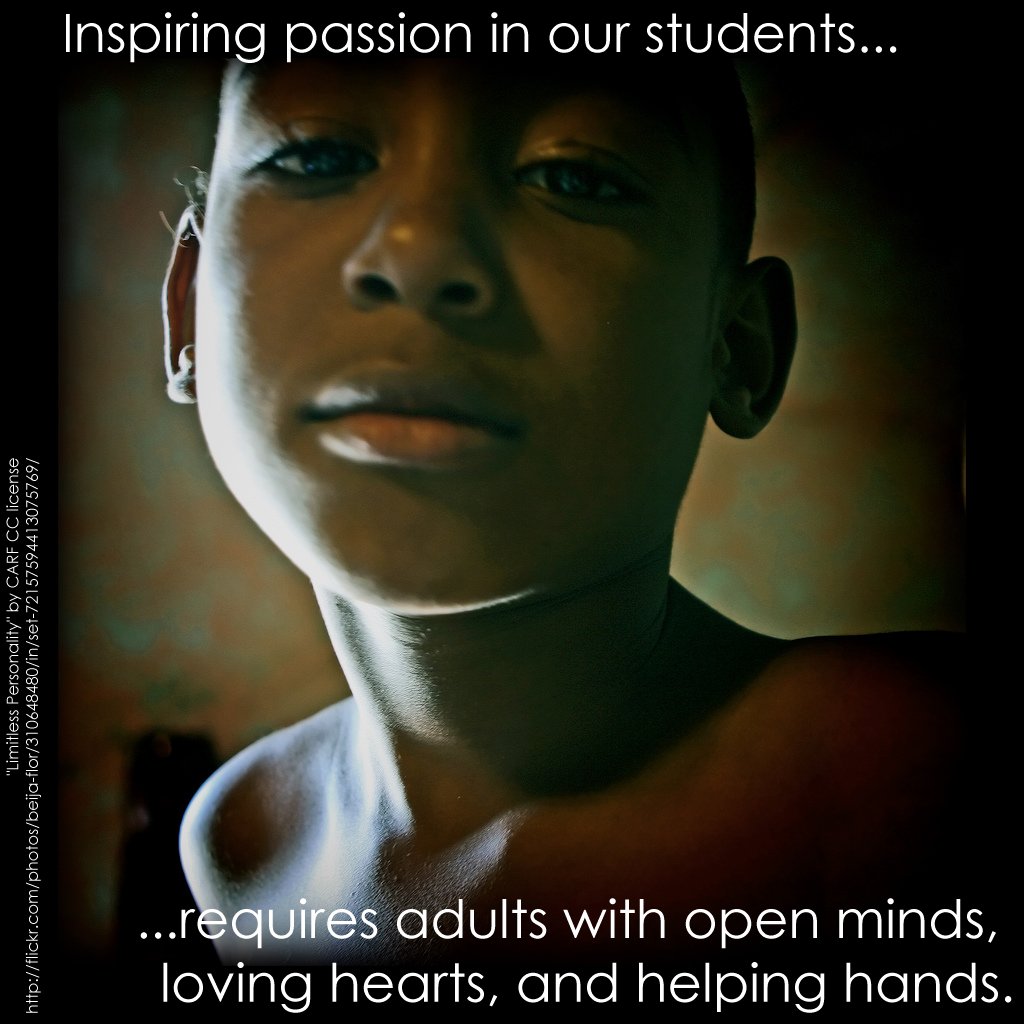 The inspiration was a photo from the CARF (Children at Risk Foundation) photostream on Flickr, and plagiarizing from Unitarians. The above photo was titled limitless personality, which says a lot.
I'm going to leave it up to my readers to participate in this if they choose. Please include a link back to Miguel and to me here. Thanks!